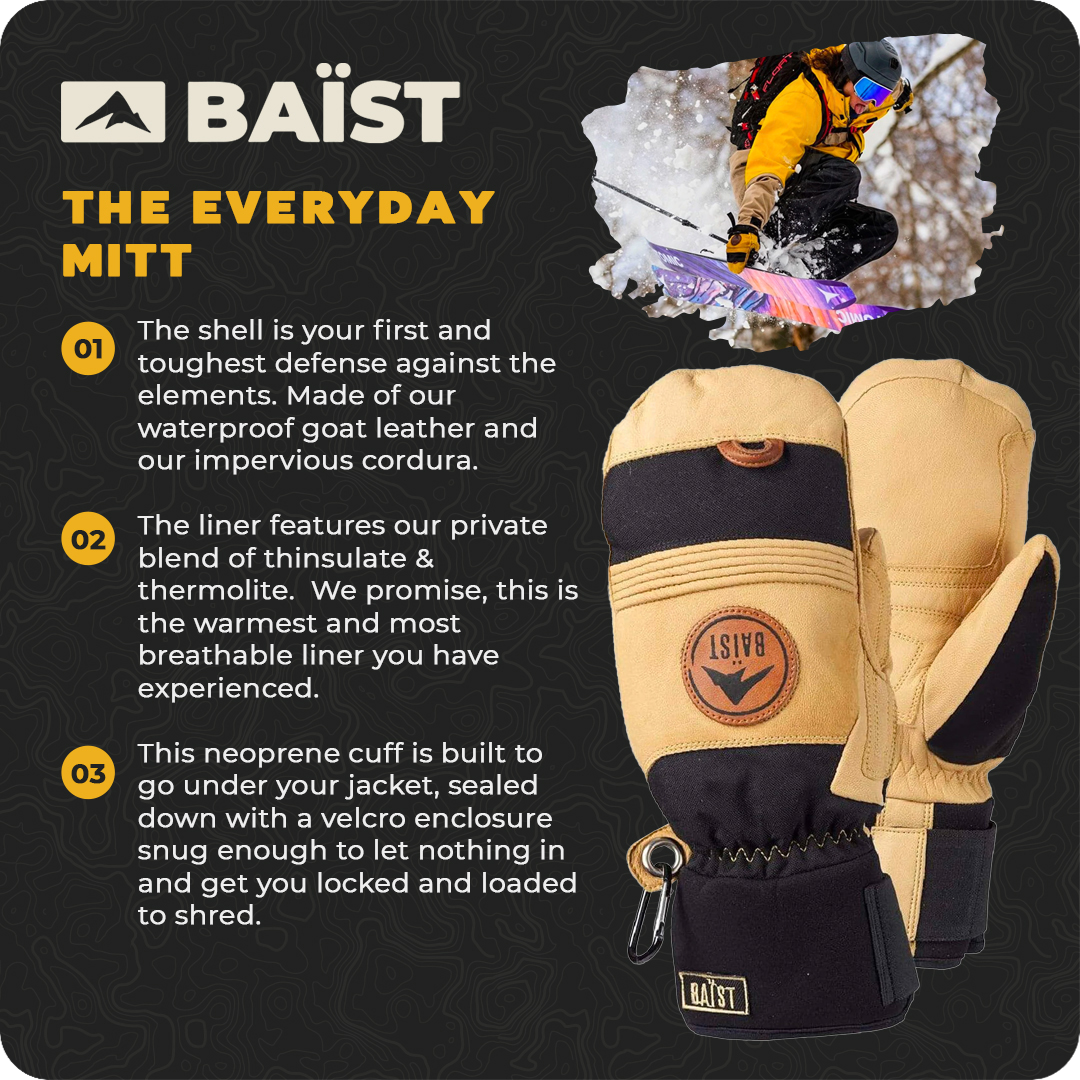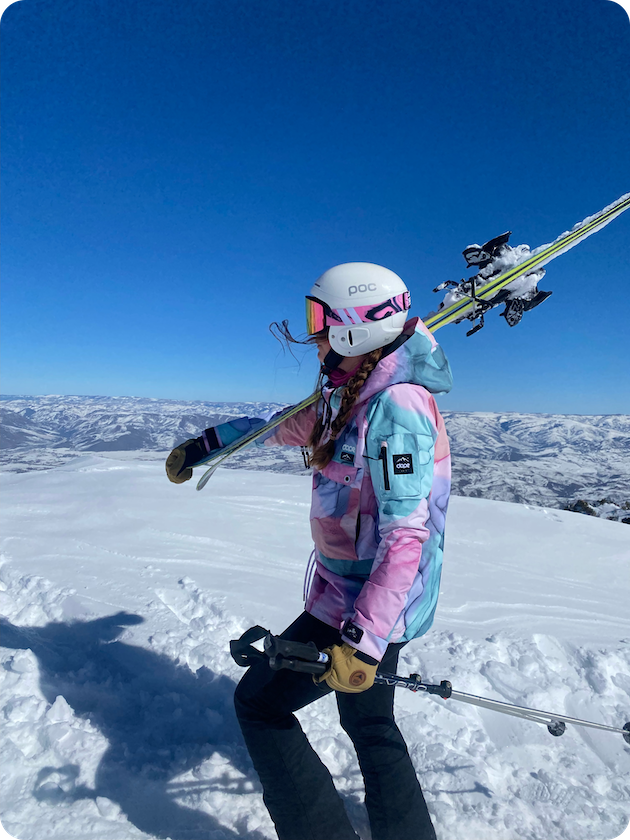 Women's Everyday Mitt
---
Our latest addition to the BAÏST line.  The under-the-cuff solution to our Mitt lovers everywhere.

Look, maybe you wear your cuff under your sleeve, and maybe you don't want liners and all the bells and whistles of the BAÏST System - that's totally cool. 

That's what the everyday Mitt is here for.  They're still built with the same quality and BAÏST guarantee.  They've even got the same BEAST Liner as the system, it's just all packaged together in one solid Mitt.

BAÏST Mitts are made with the highest quality materials, for the most adventurous among us.  And they are built to last. 

The shell is your first and toughest defense against the elements. Made of our waterproof goat leather and our impervious cordura.

The liner features our private blend of thinsulate & thermolite.  We promise, this is the warmest and most breathable liner you have experienced.  

This neoprene cuff is built to go under your jacket, sealed down with a velcro enclosure snug enough to let nothing in and get you locked and loaded to shred.

System rated from -5°F to 45°F  (-20°C to 7°C) add the Skin Liner complete your system.
此產品的評價:5.0 / 5.0 顆星。
已收到 7 則評價。
The wrong size was delivered. I returned them to Ruby Has, and am waiting for news.
Perfect Everyday Accessory
I was looking for a pair of gloves that were both functional and stylish and I found them in Baist. These gloves are perfect for everyday wear and I love the way they look.
Great Mitt
These mitts are great for running errands or going out on a chilly day. They're lightweight yet warm.
Great
I bought the color tan and these are such great mitt! The fit is absolutely perfect.
WAY Better than my old ONE
I was so disappointed when I lost my mitten, but found these when looking for a replacement. These are way better than the mittens I lost and they cost than my previous pair. They keep my hands very warm. I am very satisfied with my purchase
Frequently Bought Together