Legends by BAÏST
Check out the Legend himself – Scot Schmidt!
Join Our Kickstarter Family
In the world of skiing and snowboarding, there are legends, and then there's the Legends Line by BAÏST.
The Legends Line by BAÏST is an expansive collection of outdoor gear designed in collaboration with industry legends, with Scot Schmidt being the first of these partnerships.

This isn't just about gear; it's about a journey. A journey where the boundaries of greatness are pushed to new heights. A journey where legends come to life. Welcome to the Legends Line by BAÏST, where adventure meets excellence.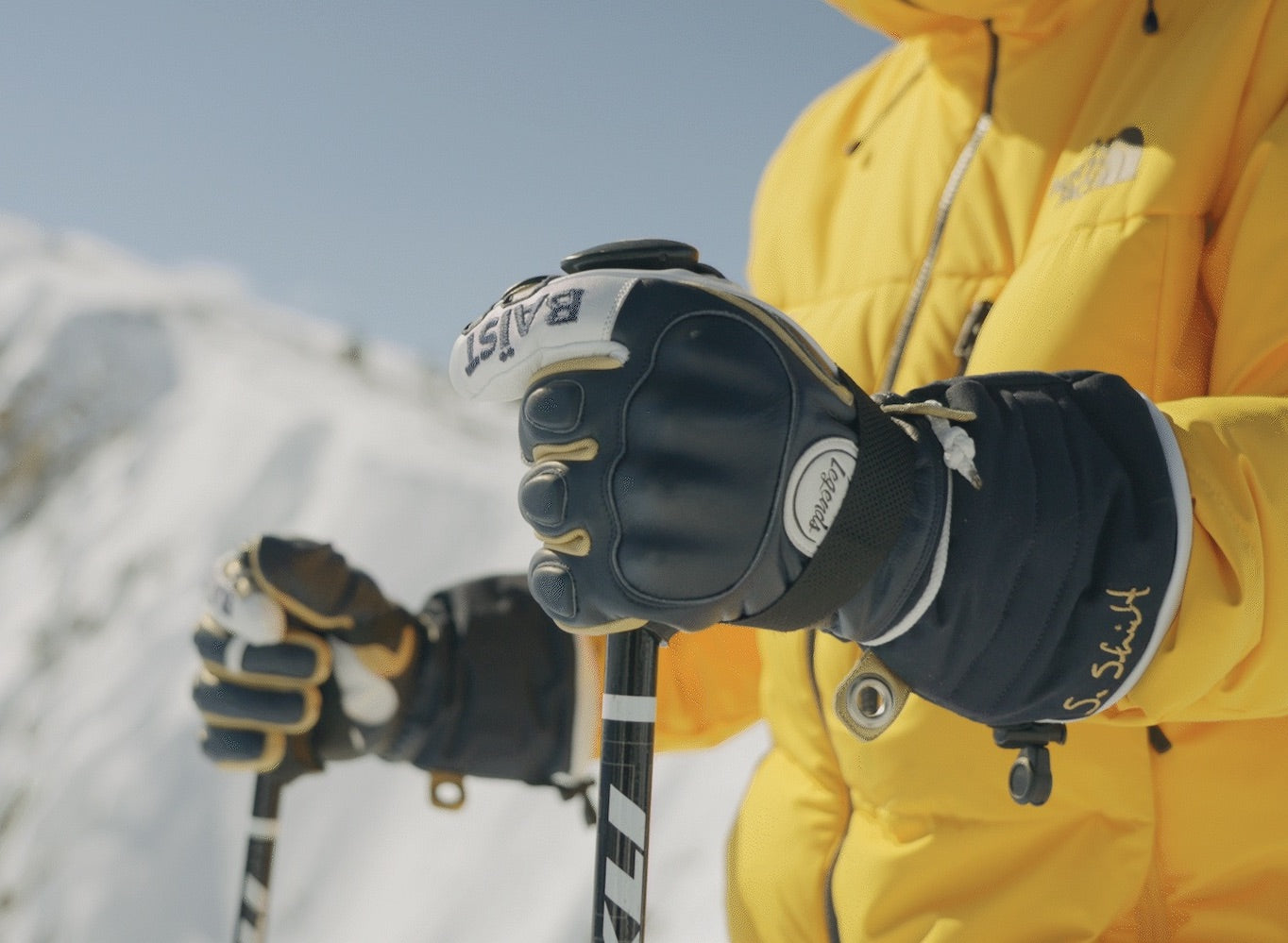 THE STORY
A year of intense creativity saw Scot and BAÏST's design engineers unite, drawing from his decades of mountain wisdom and their unwavering gear expertise. Together, they aimed high: crafting a glove that met a legend's standards while showcasing BAÏST's top-tier quality and innovation.

The outcome? The Scot Schmidt glove – a masterpiece blending functionality, durability, and style, mirroring Scot's impact on skiing. Every stitch was a labor of love, honoring the untamed spirit of the mountains. It's not just a glove; it's a tangible embodiment of Scot's know-how and BAÏST's precision. This glove is designed for every skier and rider, holding the essence of a legend. From sleek to bold designs, it's ready to join you on your own epic adventures.
Let's Make It Happen
THE SCOT SCHMIDT GLOVE
Key Features of The Scot Schmidt Glove:
Durable Shell: Constructed with a rugged Ballistic Cordura shell, capable of withstanding the harshest conditions, from jagged rocks to icy landscapes.
Knuckle Protection: Thermo Plastic Rubber (TPR) on knuckles and fingers for injury protection without compromising flexibility.
Extended Coverage: A gauntlet design offers increased protection from the elements, ensuring you're prepared for any terrain.
True Waterproofing: Designed to be not only water-resistant but truly waterproof, keeping your hands dry even in the dampest conditions.
Enhanced Grip: Tactile and durable goat leather on the palm and fingers, double-layered and double-stitched for durability and an excellent grip.
Temperature Versatility: A removable liner for adaptability to various environments and weather conditions, making it compatible with the BAÏST System.
Uncompromising Quality: Reflects the uncompromising quality and innovative design that embodies the BAÏST Legends Line.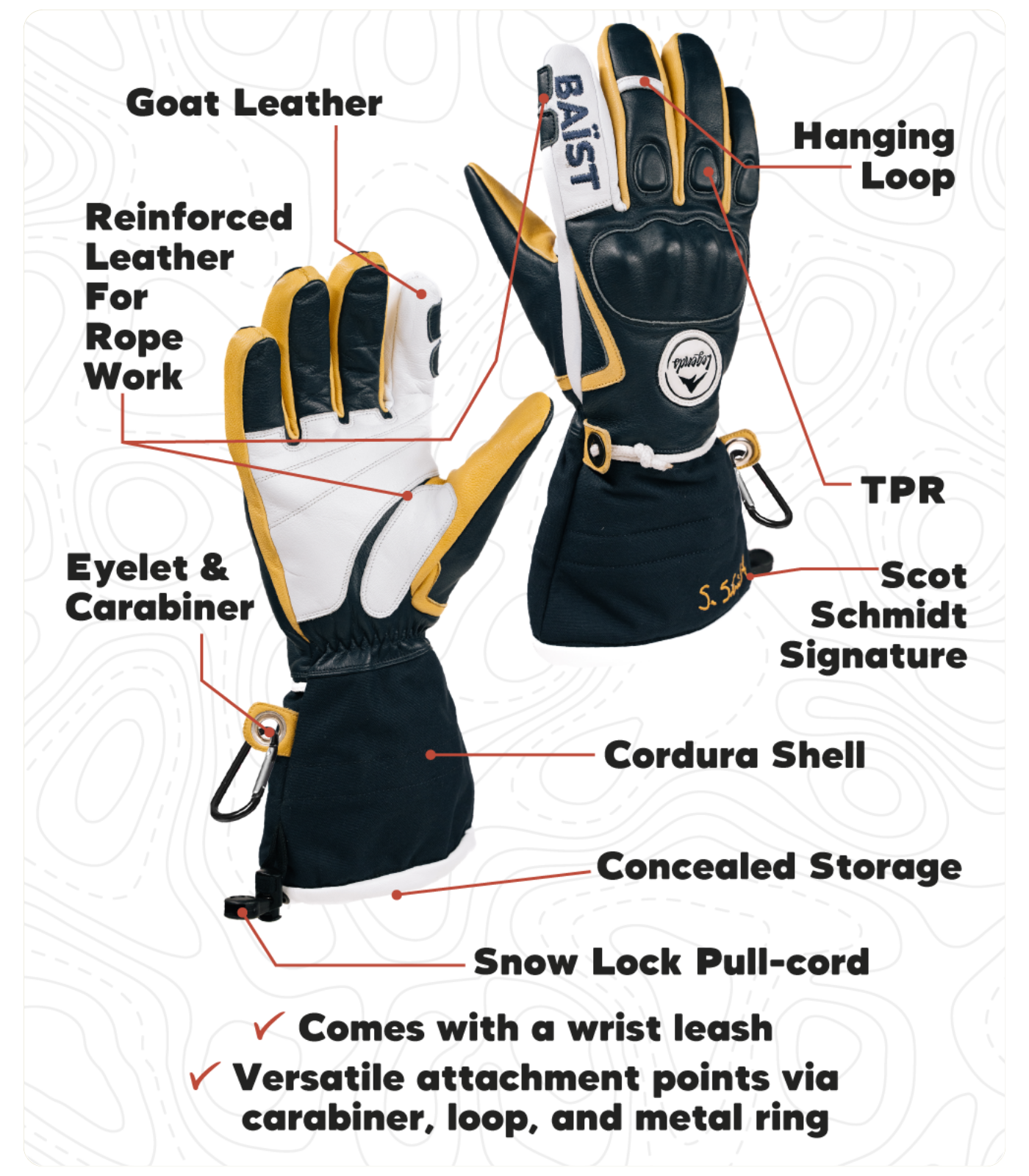 Get Your Piece of History!