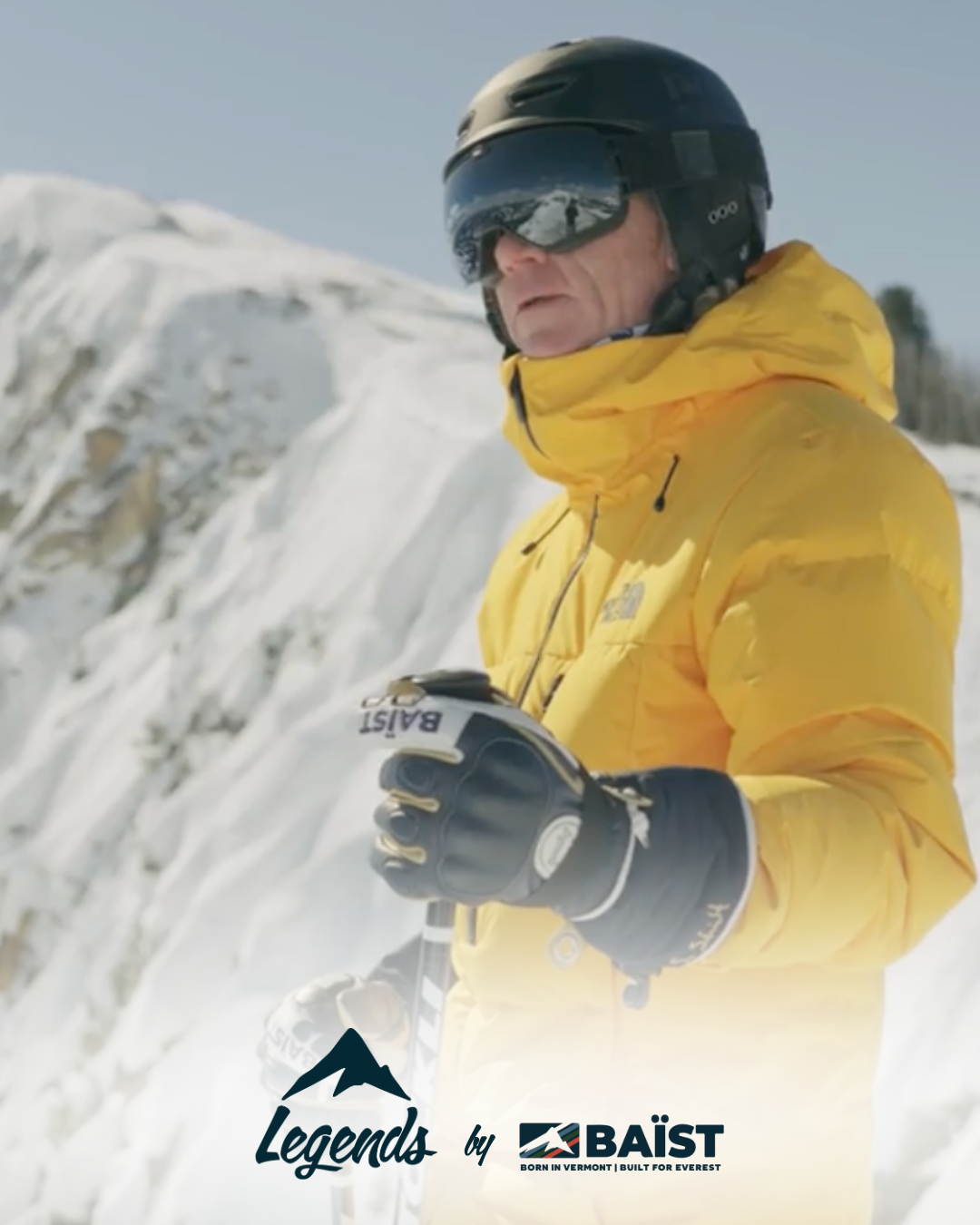 Women's BAÏST Scot Schmidt Glove
---
This line is for pre-order. Delivery is planned by December 15th 2023. 

The Scot Schmidt Glove, the flagship product of the Legends Line by BAÏST, stands as a testament to tireless innovation, meticulous design, and unparalleled passion for the outdoors. The partnership was forged not just in design studios, but in the heart of the mountains, where they put the gloves to the ultimate test.

 Scot Schmidt Glove Construction

Made of our waterproof goat leather and our impervious ballistic cordura. The shell is your first and toughest defense against the elements.
Ballistic Cordura Shell for extreme durability and dexterity. Waterproof and Windproof.
Double-reinforced leather in high-wear areas for added longevity.
TPR Backing Reinforced knuckle for impact protection.
The removable liner features our private blend of thinsulate & thermolite. This is the warmest and most breathable liner you've ever experienced.

This glove contains:

Snowlock pull-cord on the base of the mitt, so it stays on and sealed all day!
Oversized Gauntlet for keeping out anything the mountain throws at you.
Reinforced leather in high-wear areas for added durability and protection.
Removable and machine washable BEAST Liner for added warmth, breathability, and versatility.

System rated from -40°F to 45°F  (-29°C to 7°C) add the Skin Liner to complete your system.


This Glove Includes:

Glove/Shell
Removable BEAST Heat Liner
Concealed Storage

BAÏST Gloves are the warmest, most durable gloves on the market... period.
Frequently Bought Together