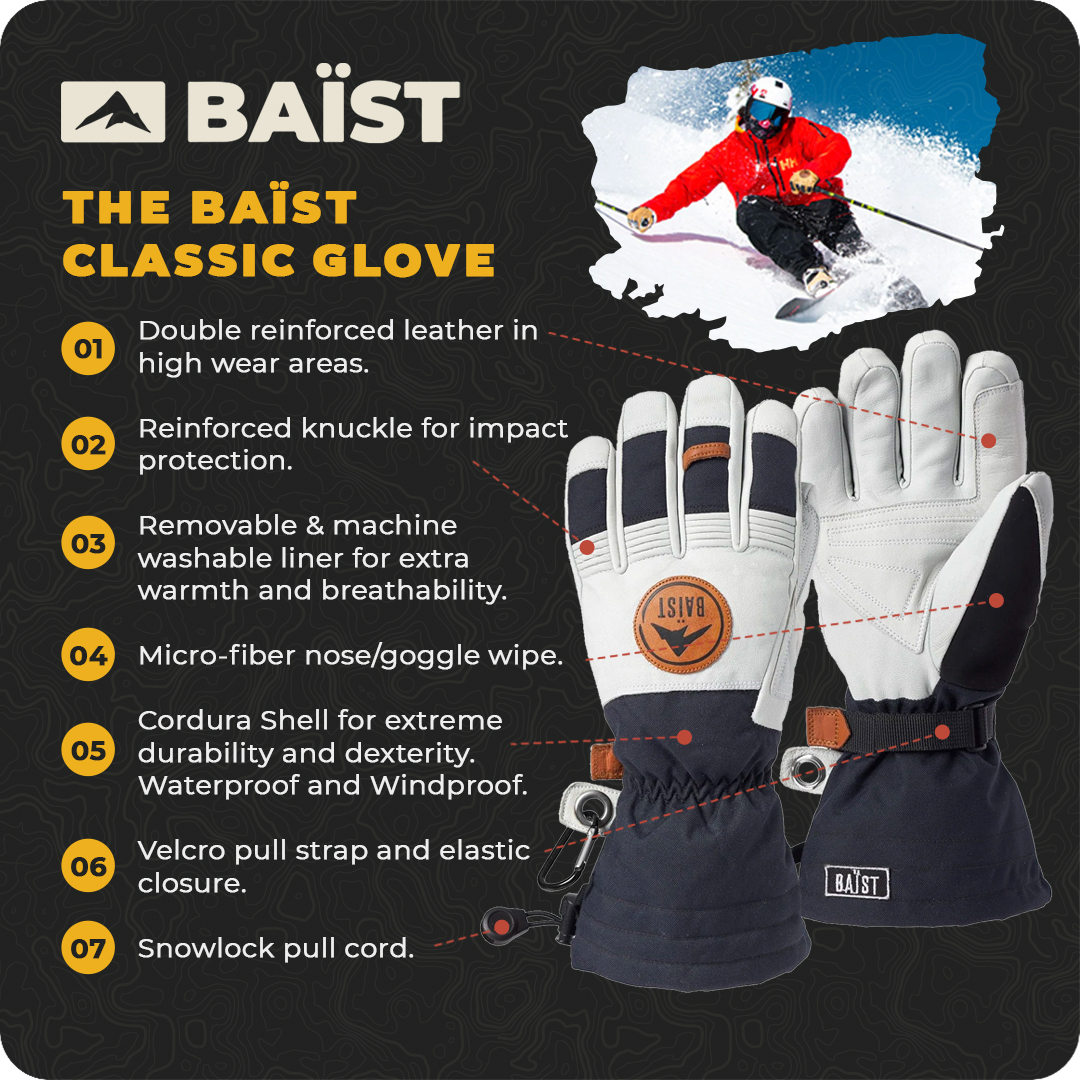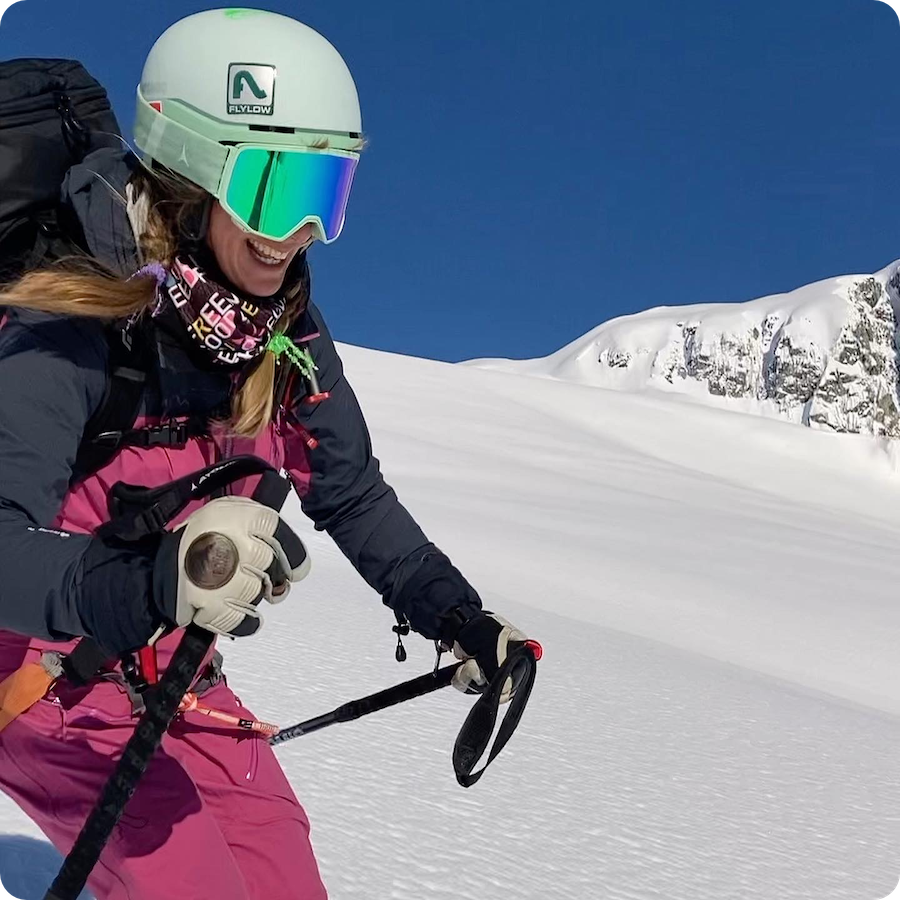 Women's BAÏST Classic Glove
---
The BAÏST Classic Glove Construction

Made of our waterproof goat leather and our impervious Cordura. The shell is your first and toughest defense against the elements.

Cordura Shell for extreme durability and dexterity. Waterproof and Windproof.

Double-reinforced leather in high-wear areas for added longevity.

Reinforced knuckle for impact protection.

The removable liner features our private blend of thinsulate & thermolite. This is the warmest and most breathable liner you've ever experienced.

This glove contains:

Snowlock pull-cord on the base of the mitt, so it stays on and sealed all day!
Velcro pull strap and elastic closure around the wrist, just for convenience.
Soft micro-fiber nose wipe material on the back of the thumb.
Reinforced leather in high-wear areas for added durability and protection.
Removable and machine washable BEAST Liner for added warmth, breathability, and versatility.

System rated from -20°F to 45°F  (-29°C to 7°C) add the Skin Liner to complete your system.

This Glove Includes:


Glove/Shell
Removable BEAST Heat Liner
Concealed Storage 

BAÏST Gloves are the warmest, most durable gloves on the market... period. 
此產品的評價:5.0 / 5.0 顆星。
已收到 12 則評價。
Women's BAÏST Classic Glove
BAIST women's classic glove
Love these gloves. Super comfy and warm. Not to mention how cool they look.
great choice for anyone looking for a versatile and warm winter glove.
They are very stylish and I've received several compliments on them. Great gloves!
My girlfriend absolutely loves those gloves!! We just back trout fishing in Colorado at 8500 feet and her hands were the warmest they ever been!!!! Thank you for these amazing gloves
Frequently Bought Together