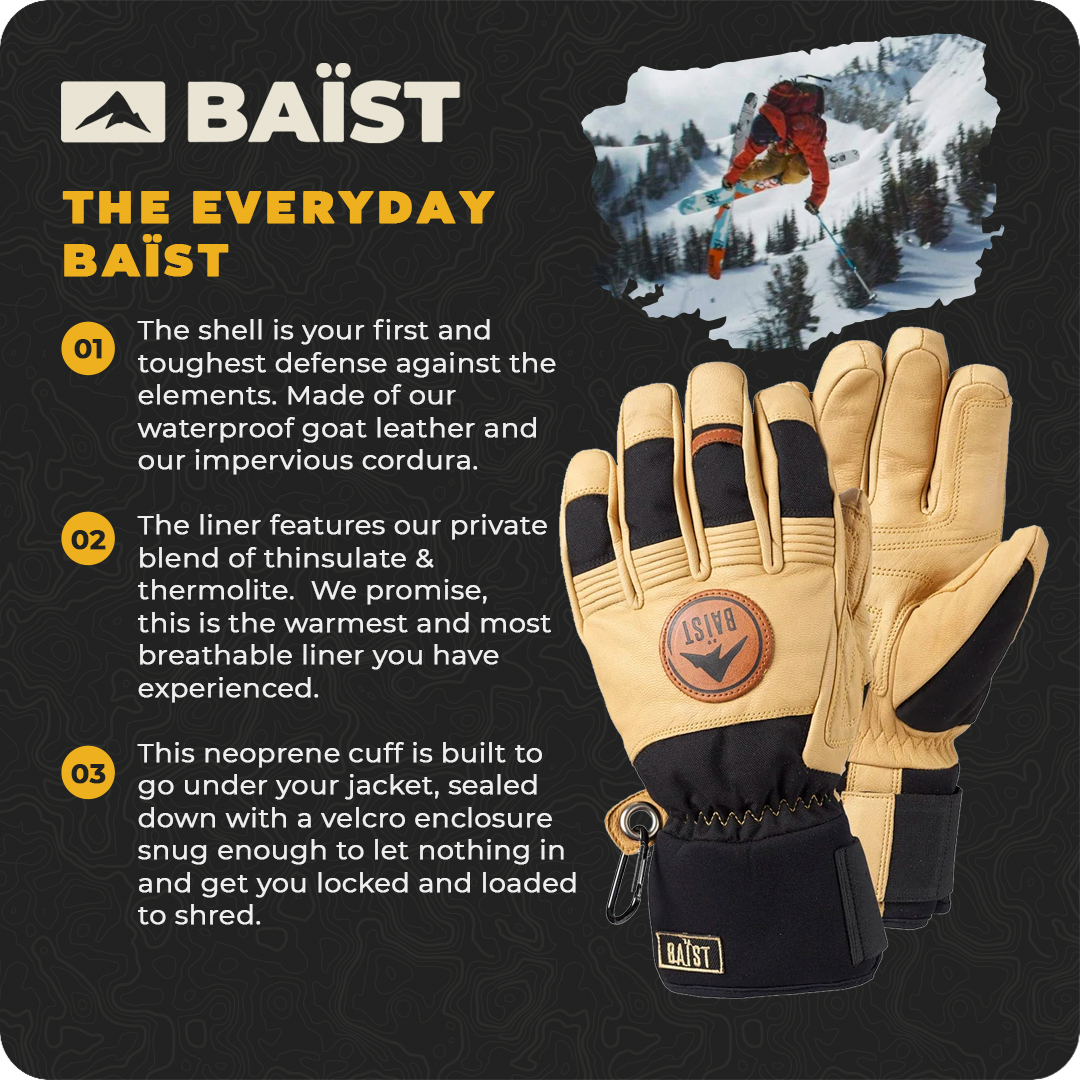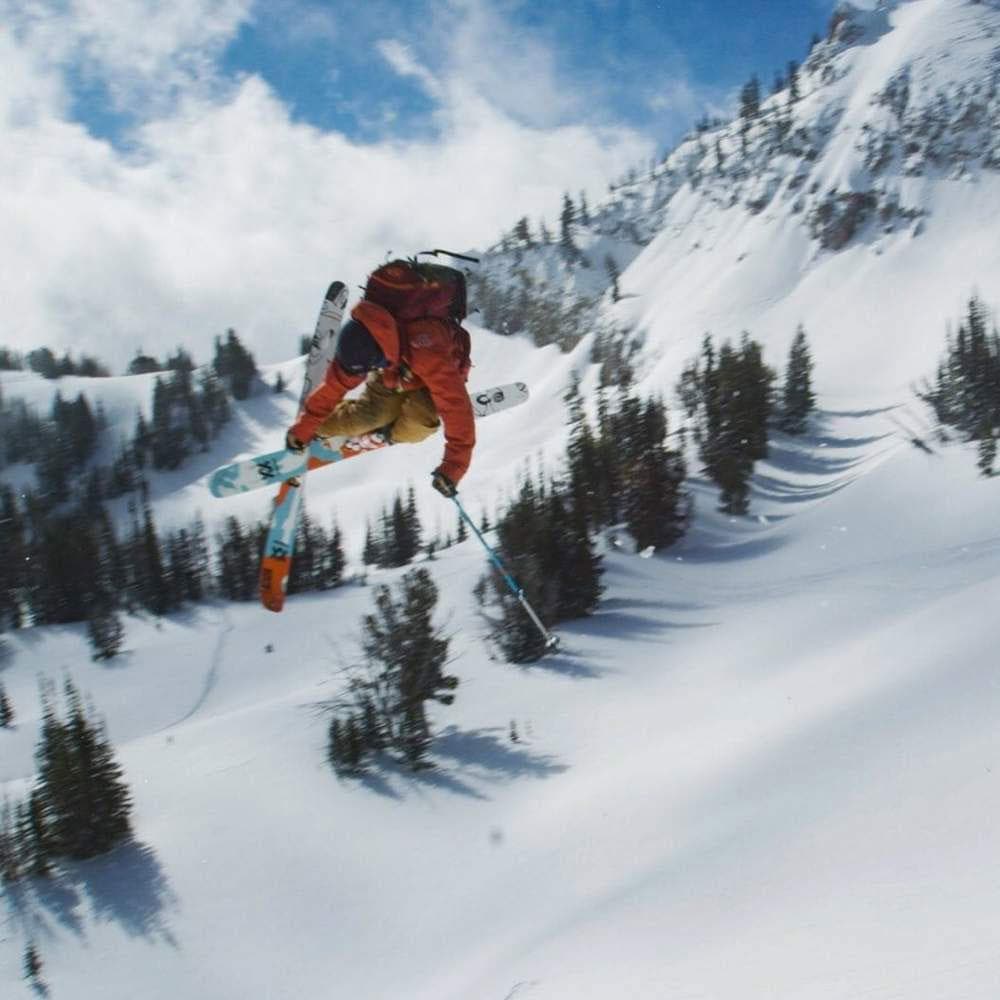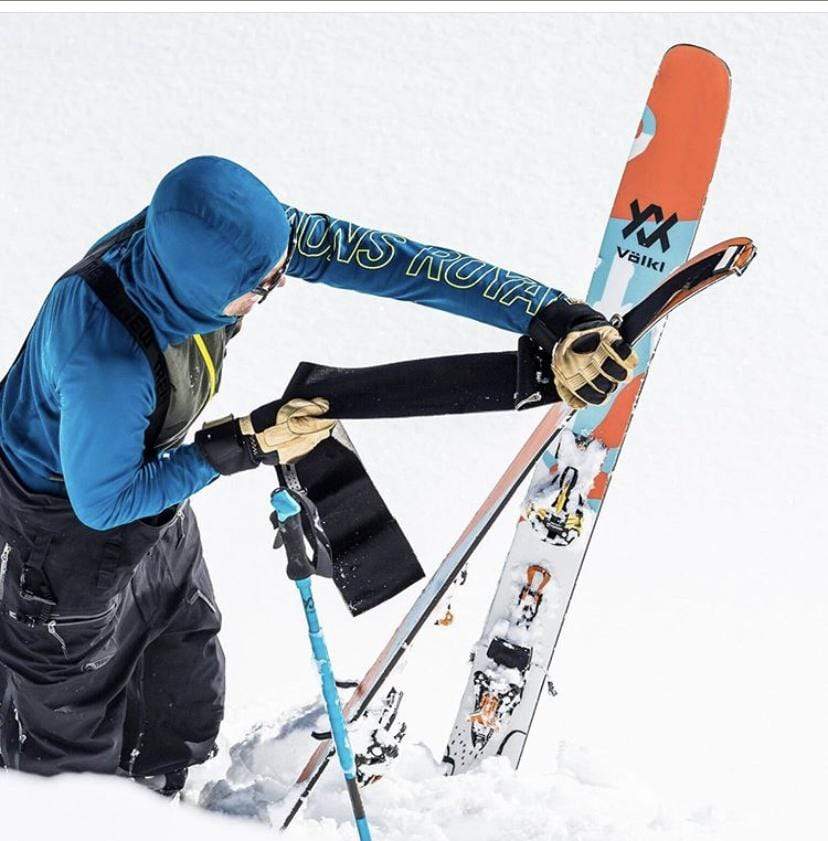 Women's Everyday BAÏST
---
Our new favorite for hitting the hill hard in everyday conditions without all the bells and whistles.

Look, maybe after a full day on the hill you want to beast some snow in your driveway.  Or ice on your windshield.  Or your neighbor's kid in a snowball fight.  We're activity agnostic.  The Everyday BAÏST was built with you in mind.

BAÏST Gloves are made with the highest quality materials, for the most adventurous among us.  And they are built to last. 

The shell is your first and toughest defense against the elements. Made of our waterproof goat leather and our impervious cordura.

The liner features our private blend of thinsulate & thermolite.  We promise, this is the warmest and most breathable liner you have experienced.

This neoprene cuff is built to go under your jacket, sealed down with a velcro enclosure snug enough to let nothing in and get you locked and loaded to shred.

System rated from 5°F to 45°F  (-11°C to 7°C) add the Skin Liner complete your system.

 
Happy Wife
I purchased my wife these gloves because our kids also like to play is snow and she needed something waterproof. My wife was very happy with these gloves. They hit every point on her checklist: warm, comfy and dry hands!
Great Purchase
Bought these for my wife and she loved it! Great purchase!
Quality Material Used
I spent weeks looking at reviews for gloves as it was my first time seeing snow and I wanted to get something that would not fall apart and actually do the job. These gloves arrived in 3 days. They are completely waterproof. They're also comfy to wear.
Warm and Dry
My daughter played out in the snow with these for hours. Her hand stayed warm and dry.They stay on well and do the job intended of them.
Frequently Bought Together